Radio communication equipment
Since 1993 INTA provides and maintains radio cummunication systems. You will be consulted by qualified and experienced specialists, who can prepare a project proposal, deliver and install complete communication systems, as well as provide trainings for people working with our systems. We also can offer necessary radio equipment for rent.
The accumulation of portable battery waste is carried out in the premises of the radio department of Inta (address: Dariaus ir Gireno str. 40, Vilnius) free of charge.
Services:
Sales of radio communication equipment;
Service and repair of mobile radio stations;
Programming of mobile radio stations;
Installation of mobile and stationary radio stations;
Rent of handheld radio stations (professional and semiprofessional).
For more information, please contact: Virgilijus Skurdenis – virgilijus@inta.lt; +370 5 212 1132
We encourage you not only to gather the batteries and give them to process, but also start sorting your waste. Do not wait for tomorrow, start today.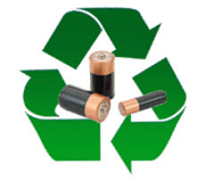 Green tomorrow!